December 16, 2020
IVAR APP: new look and best user experience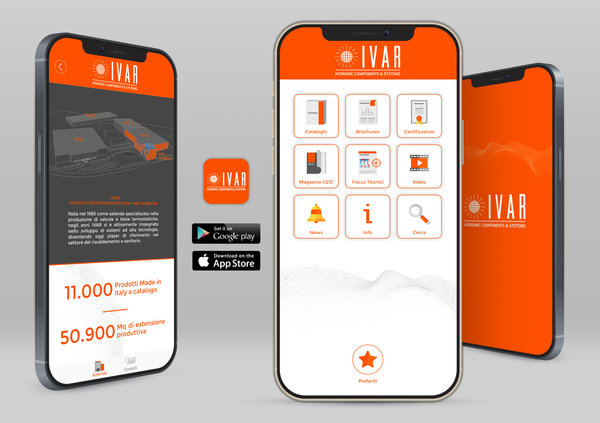 In order to offer a usable tool to heating technicians, IVAR has improved its APP. It has now a new graphic layout, more engaging and immediate, and better usability.
You will be able to get technical documentation and catalogues and keep them in your hand.
You can find quickly our wide range of products for heating and sanitary systems and choose the best solution for you.
Once downloaded, technical documentation and catalogues can be open also when your device is offline. Furthermore, the app lets you search items, share documents and save bookmarks.
IVAR App is available for iOS and Android. Get it on your smartphone or tablet now!