May 29, 2020
New range of screw fitting: 1 fitting for 2 pipes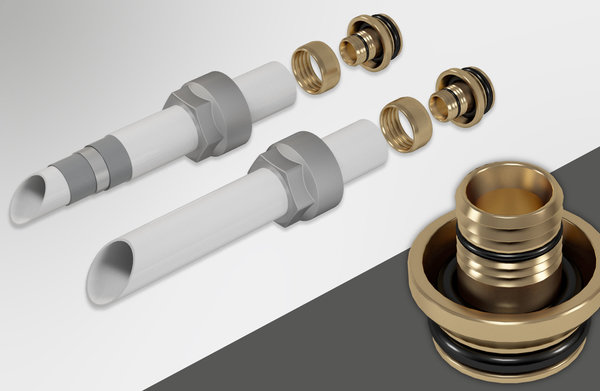 IVAR presents an innovative range of fittings suitable for MULTILAYER and PEX pipes.
The new range has a larger internal bore, while guaranteeing the same pull-out resistance and reliability of seal as with the current model.
These new fittings have also the possibility to insert the pipe without having to perform calibration and chamfering. This not only offers time savings, but also reduces the risk of damaging the sealing O-ring when inserting the pipe.
In order to ensure correct galvanic isolation and prevent galvanic corrosion, the new inserts are fitted with an O-ring which prevents the metal part of the pipe from coming into contact with the brass part of the insert.