September 14, 2020
LCR E-Team: first podium in Misano at MotoE World Cup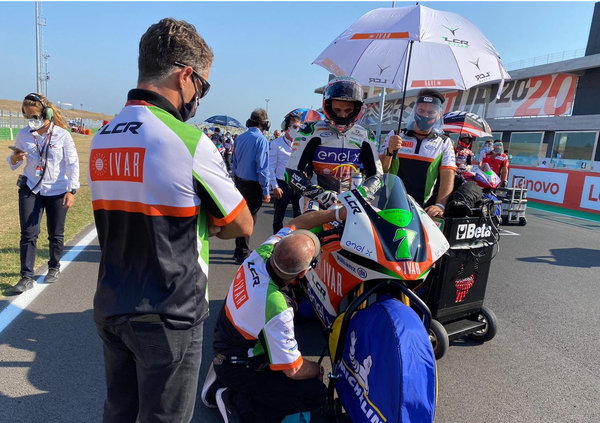 The third race of FIM ENEL MotoE World Cup took place last Sunday, 13th September.
Xavier Simeon, in LCR since 2020, claimed second place with a great race at the Lenovo Grand Prix of San Marino and the Riviera di Rimini in Misano.
The rider of the LCR E-Team took advantage of the start from the front row to stay in the leading group and conquered the podium, the first podium of the LCR team in the MotoE World Cup.
Starting from sixth spot on the grid, Niccolò Canepa failed to have the pace he had shown in qualifying. In the end, the Italian rider finished in eleventh place but said he was confident he could do better next week.