October 10, 2023
New subsidiary IVAR HVAC France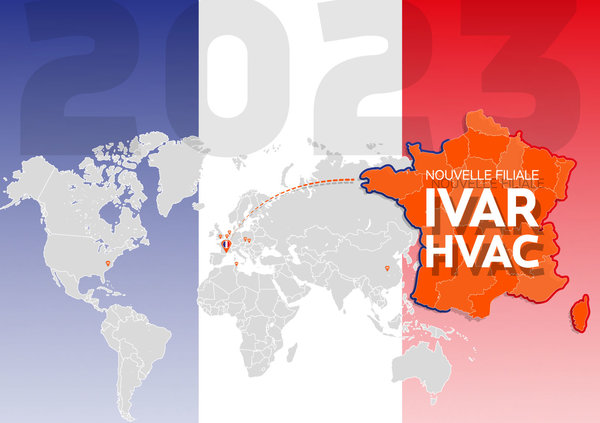 IVAR is pleased to present the new French IVAR HVAC subsidiary.
During 2023, the sales team in France has been enlarged by creating a new IVAR Group subsidiary based in Montpellier. The subsidiary will provide a direct presence in the local HVAC market and will ensure greater coverage of the territory.
For information please refer to IVAR France country managers.
Giovanni Mazziotti
Directeur général IVAR HVAC France
T. +33 6 75820049
E. giovanni.mazziotti@ivar-fr.com
Philippe Bacal
Directeur commercial IVAR HVAC France
T. +33 6 24318396
E. philippe.bacal@ivar-fr.com