July 3, 2019
The Moto E World Cup is finally at the off!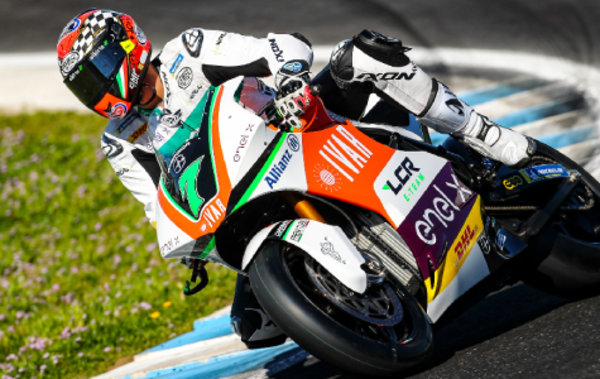 The very first electric motorcycle grand prix is taking place at Germany's Sachsenring circuit on the 7th of July. Practice begins on Friday the 5th.
Everything is set for the highly anticipated MotoE competition, which sees IVAR as the major sponsor of renowned motorcycling racing team LCR, led by Lucio Cecchinello: the orange of the IVAR logo stands out on the fairings and the riders' race suits.
MotoGP has officially embraced electric motorcycles, with six dedicated MotoE races to be held alongside five of the European MotoGP dates.
After the Sachsenring, the electric motorcycle competition will continue with races at the Red Bull Ring (11 August) and the Misano World Circuit Marco Simoncelli (with two races on the weekend of 13-15 September). The season will conclude in Spain in mid November, with two races on the Circuit Ricardo Tormo.
As we await the first race, here is a preview video shot on the Valencia track during testing.
Click here to see it: and enjoy!